GFLP Event: Scaling up Sustainable Finance in Southeast Asia
Tue, Nov 29
-
Thu, Dec 1
(9:00am - 6:00pm)
Asia/Kuala_Lumpur
Sasana Kijang, Kuala Lumpur
Description
Fostering policy dialogues and joint actions towards a sustainable future in Southeast Asia.
About this event
3 days 6 hours
Mobile eTicket
This event will be held physically in Kuala Lumpur, Malaysia. Online participation is also viable.
The Global Green Finance Leadership Program (GFLP) provides a platform for an in-depth dialogue on best practices and inspiring innovations as well as the challenges of scaling-up sustainable finance. It builds on the global momentum created by United Nations Climate Change Conferences and the G20 Leaders' Summit, both taking place earlier in November 2022. The Program was launched by the Beijing's Institute of Finance and Sustainability (IFS) in collaboration with a few other China-based and international institutions in May 2018. Participants in the previous editions of the GFLP were representatives from the international financial community, governments and regulatory authorities, academia, the private sector, and the development community more broadly.
IFS will partner with the World Bank Group Inclusive Growth and Sustainable Finance Hub in Malaysia to host the upcoming GFLP 2022 in Malaysia. The theme for this year's Program is "Scaling-up Sustainable Finance in South-East Asia". The Program will discuss a wide range of topics, from the challenges of developing the enabling policy environment for developing financial markets for sustainability in developing countries to innovative sustainable financial instruments and the role of the financial sector in helping firms and households build stronger resilience to climate-related and other environmental physical and transition risks.
For more information, please kindly find the event agenda below. Agenda will be updated here in the following weeks.
About IFS
The Institute of Finance and Sustainability (IFS) is a Beijing-based non-profit research institution specialized in areas such as ESG investment, natural capital, green technology innovation, and low-carbon transition. Its mission is to advance green finance and sustainable development in China and beyond, through high-quality research on policies, markets and products. It aims to become a globally recognized think tankand make substantial contributions to international efforts to protect the environment, conserve nature and combat climate change.
About The World Bank Group Inclusive Growth and Sustainable Finance Hub in Malaysia
The World Bank Group Inclusive Growth and Sustainable Finance Hub in Malaysia is a partnership between Malaysia and the World Bank. The Hub works closely with counterparts in country and beyond by conducting analytical, advisory, and research work to support inclusive growth, promote sustainable finance and inclusive finance and to enhance good governance. Log on to www.wbg.org/my or www.facebook.com/worldbankmalaysia for more information.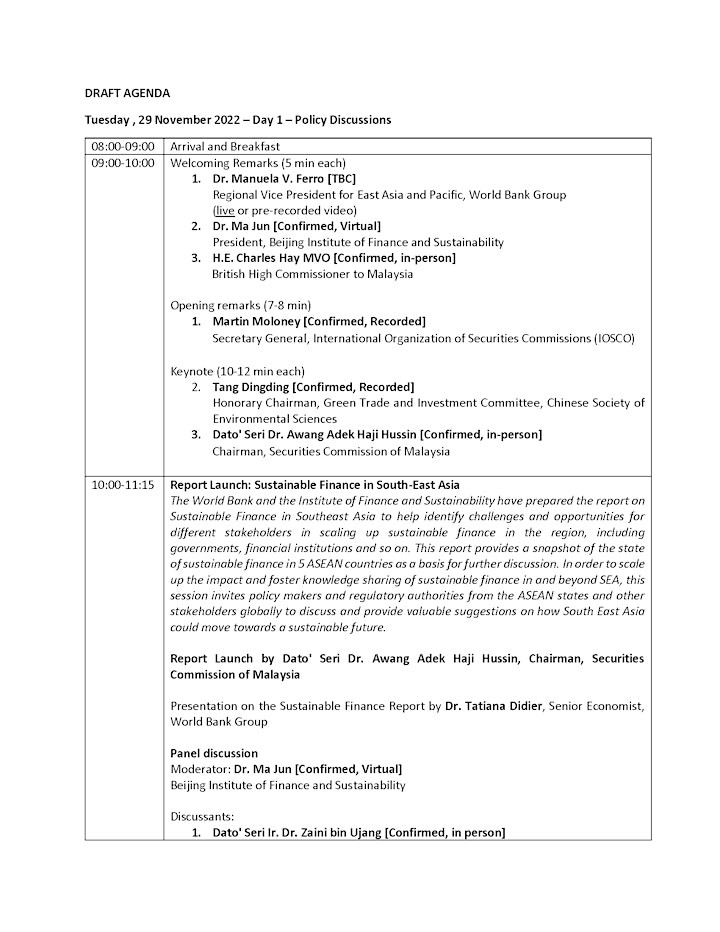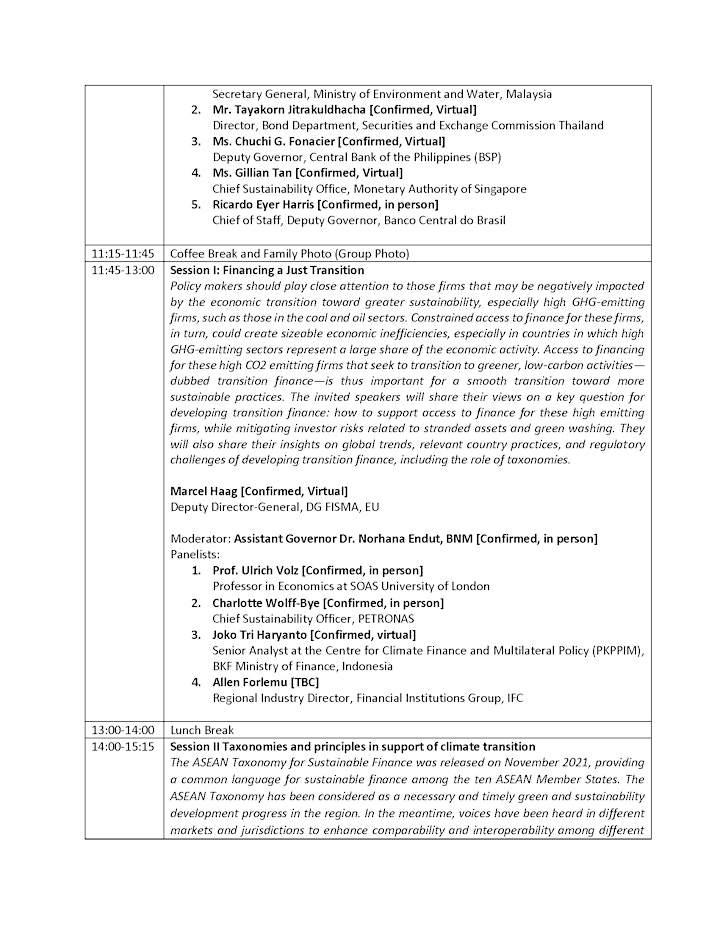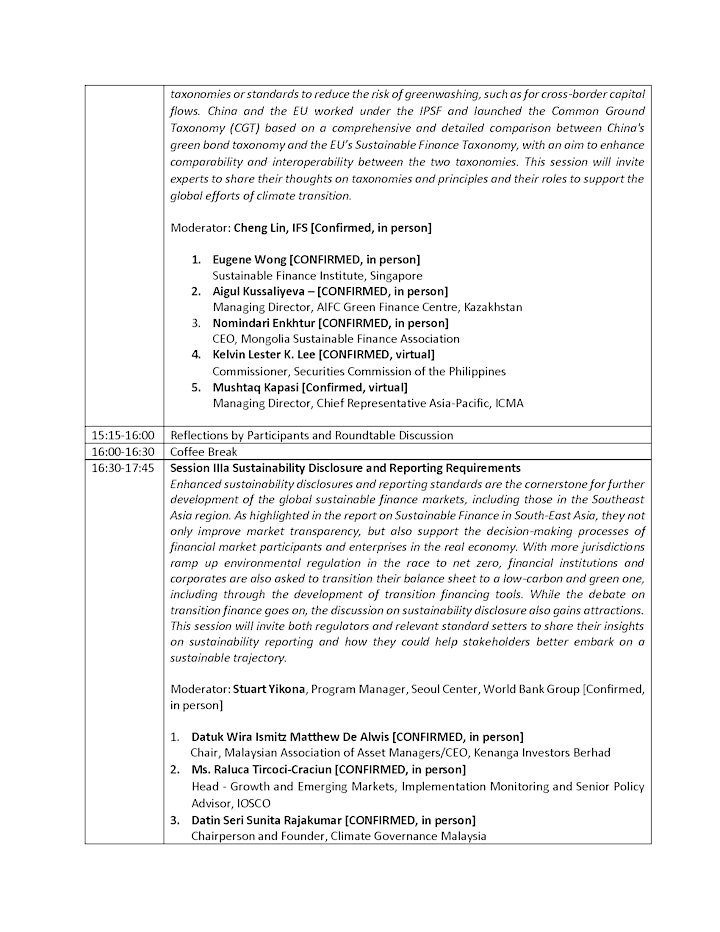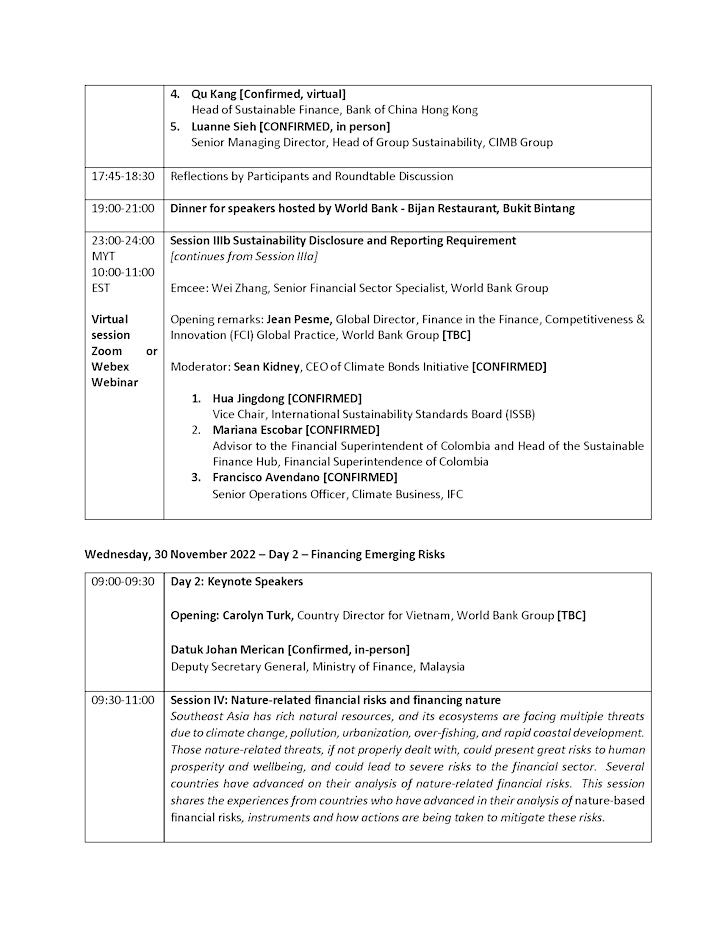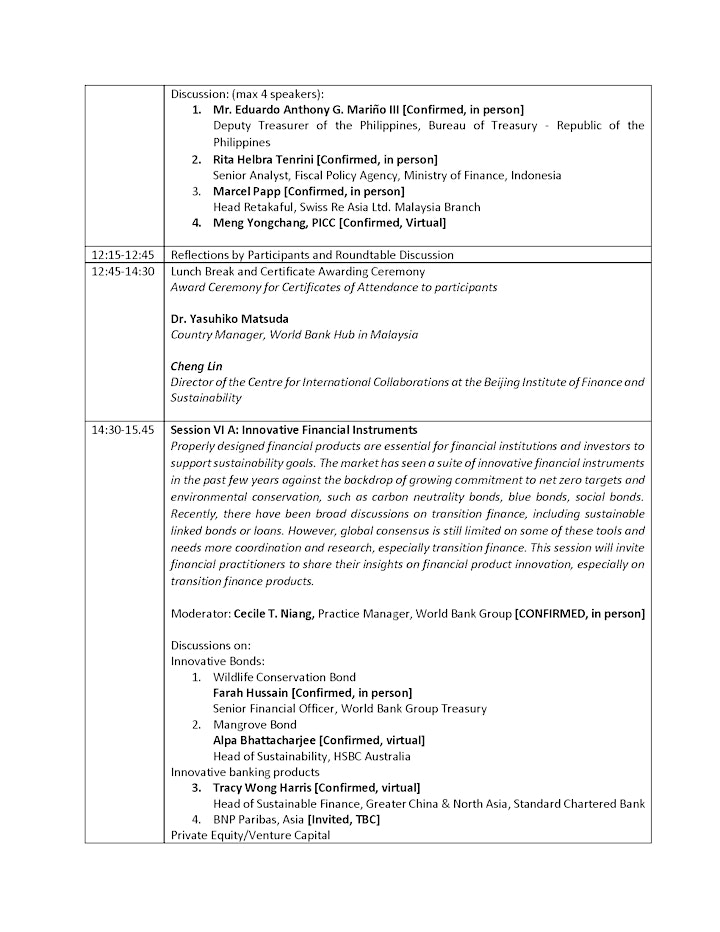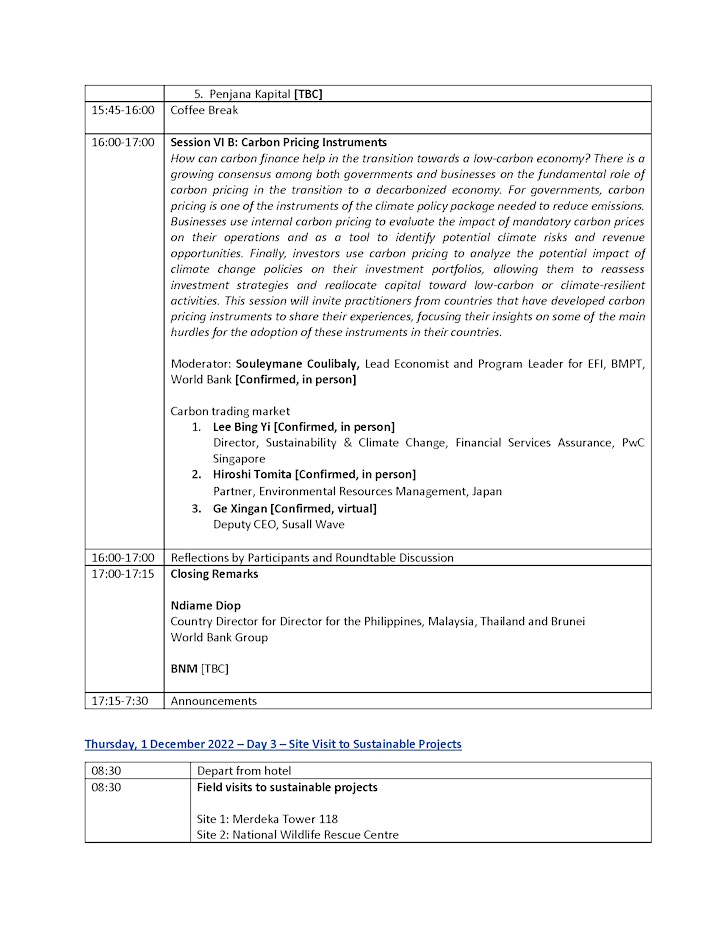 Event Calendar
Tuesday, Nov 29 - Thursday, Dec 1
9:00am
-
6:00pm
Asia/Kuala_Lumpur