Hands-On Building Money Making Mobile Apps Without The Need to be IT Savvy
Tue, May 23
(3:00pm - 7:00pm)
UTC+8
AMB Academy (Formely Known As Trailblazer Training Centre), 7-2 Jalan 3/4C, Desa Melawati Kuala Lumpur, Kuala Lumpur 53100

Description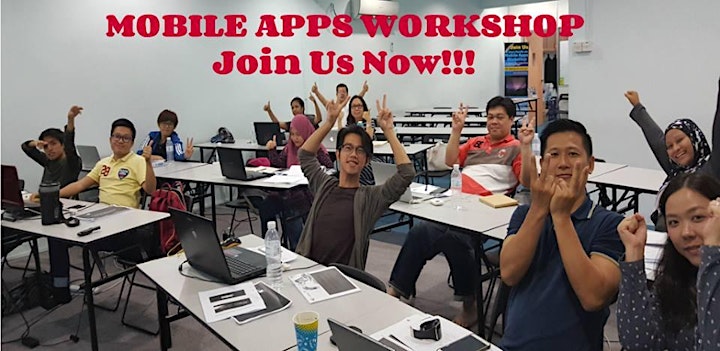 Must bring your laptop! You will create UP & RUNNING MOBILE APPS in your smart phone in this 4 HOURS FOC hands-on workshop!
You want to build apps but don't know IT.
You want to have more sales & charge premium while spending less time In development of mobile apps.
You want to build apps but don't want to to learn coding or programming at all.
You want to quickly publish your apps into the market without wasting time.
You want to produce a working app fast enough to stand out from your competitors.
You want to check & test out app's potential in delivering your products & services to your client at low cost
You want to lower your risk in creating & testing to satisfy your curiosity whether apps can help your business grows.
You want to make more sales without increasing hours of work with your own mobile apps.
You want to be independent of third-party programmers.
Easy to use Drop & Drag App Builder that saves 90 percent of your time turning one customer into 7 customers per week.
You want to take advantage of this boosting app industry without wasting sourcing for programmers.
You want to boost & enhances opportunity to diversify your portfolio in mobile apps development
You want to service clients that want you to do everything and don't want you to pay lots of money.
You want to save development time and Published to 3 different Platform – IOS, Android & Progressive Web App (PWA) in one single app development
You want to create more apps fast with less time; resulted in more clients & income.
You want to build unlimited amount of Native Android & IOS apps!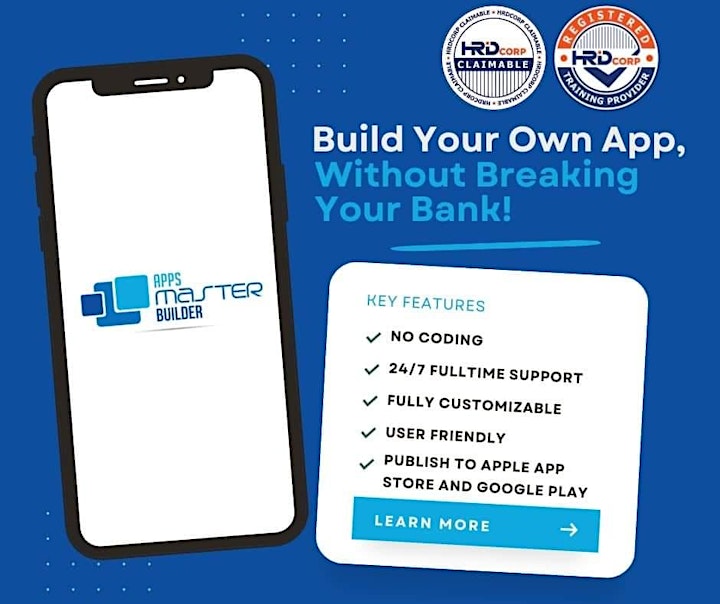 Warning:
THIS COULD CREATE MASSIVE TURNING POINT IN YOUR LIFE!!
You can stay in the rat race OR break free and create that fulfilling &
WEALTHY LIFE you've always wanted!
YOU CHOOSE…
This could be your answer to:
How YOU Can Create Multiple Streams of Income
Develope Your Own Customized Apps For Your Own Business
Quit Your Job & Earn a Good Income From Home
An Extra 5-Figure Income to Do Things You Love
Endless Possibilities For YOU & Your Loved Ones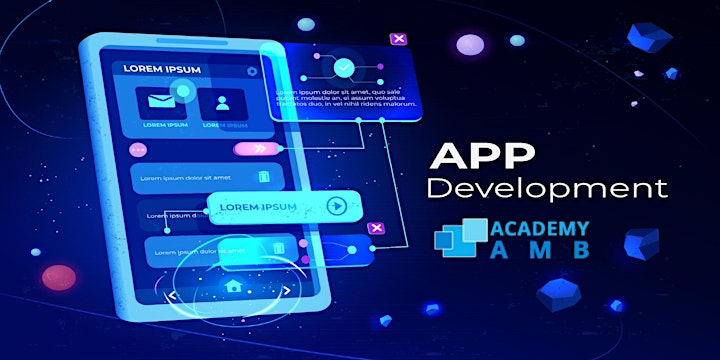 "The need for digital transformation was already underway even before the COVID 19 pandemic — the pandemic then put it into overdrive. And for many businesses, the choice was stark and clear: Go digital or go dark."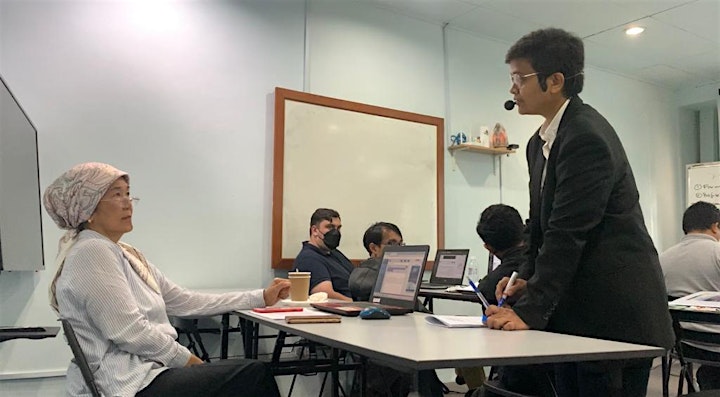 Many consumers including us, years before the COVID-19 pandemic, some of us don't even remember the last time we set foot in a bank? If you're like many people, it's probably been a few years. That's because the majority of things we used to visit the bank for—depositing checks, transferring money, setting up auto payments—are all available as online processes. In fact, RHB bank has already started to open non-traditional branch locations: they're entirely digitized, and that's what customers have come to expect.
History has shown us, life changing events act as change accelerators. The events of September 11 accelerated the shift toward increased surveillance. World War II accelerated the middle class and women in the workplace. The Great Depression accelerated centralized banking and social welfare programs.
Those are significant, culture-shifting events, and we've collectively experienced a similar shift due to the COVID-19 pandemic. Aside from essential workers, most of us saw our lives relegated indoors overnight. Workplaces, too, had to shift to fully remote operations with next to no notice.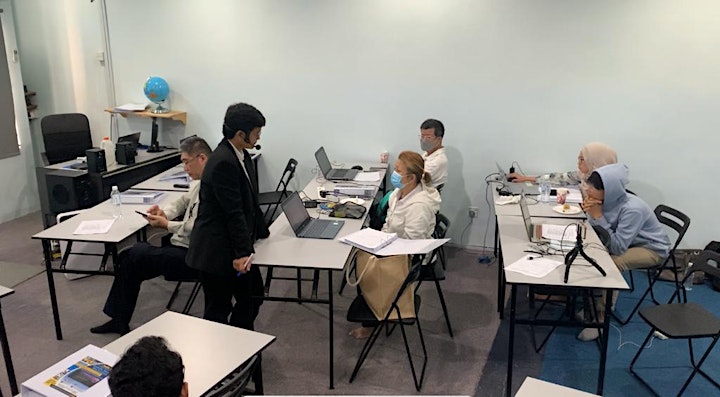 And while many businesses actually have moved online, their internal business processes remain in the dark ages.
Digitizing your business process means applying the same principles of online business to your current real-life processes. It means documenting the processes you're currently using in a cloud-based, visual platform so that the processes can be perfected while harnessing technology to automate and streamline those processes whenever possible.
We at Apps Master Builder Academy are here to empower you and your employees to take advantage of the latest Digital Transformation by utilising Mobile Apps as you main onboarding processes without the need to be an IT Savvy or set up an IT Dept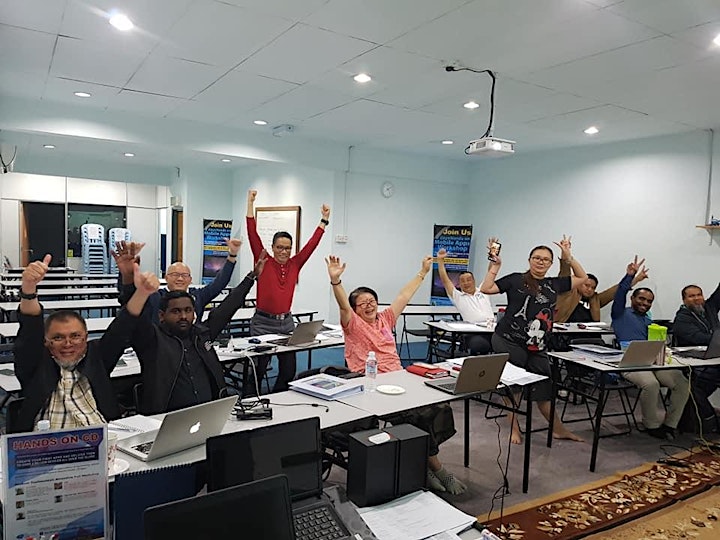 We are good at creating Mobile Apps for business owners or as a passive income. To date, we have published so many Apps on the market place and many of our members earn a regular income that is many times more than the average monthly income of most people.
If you are interested to explore how you could receive more income, we welcome you to this rare Hands-on Apps Creating Session where you can build a functional app within this short period. It's easy & no program knowledge required!
You need to bring:
A smartphone or tablet
A Laptop for actual practical
A Mouse as it's easier to create apps using a mouse
Who should attend?
You who want more income, more time freedom, more choices in life
You who want to bring your business into the mobile digital marketing
You who want to create a home-based business
You who want to explore changing career
You who are curious at how apps are built & created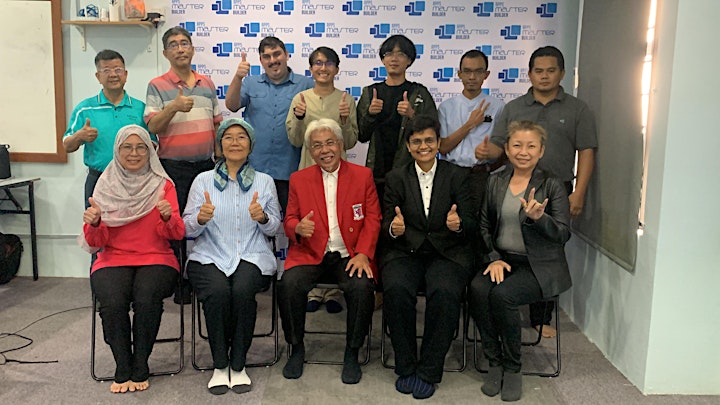 Actual value of this Introductory Workshop is RM497. It's yours for FREE… REGISTER NOW BEFORE WE START CHARGING BACK FOR OUR INTRODUCTORY MOBILE APPS WORKSHOP
▓ Sharing's from our INTRO Workshop Participants ▓
– Very informative workshop.
– Perfect topic coverage
– Amazing trainer & patient with all participants.
– Fun & Interactive
– Very good facilities
– very helpful, enjoyed learning.
– IMAN ERSHADI – Feb 2023
Well explained course, very informative and helpful. Hands on are very helpful and the app is wonderful.
– BENJAMIN SEBASTIAN III – Feb 2023
Very interesting concept and a skill that anyone can explore in the near future! Trainer is knowledgable on the subject matter. Well worth the time!
– VIJAYA BASKAR – Feb 2023
Very well organised workshop to share an easy tool to develop mobile apps. This is very much useful for business to have such a tool in the digitalization era. Well done!
– Leena Choo – Feb 2023
Very interactive and exciting teaching session. Modules are arranged appropriately and practical was easily manuvered.
– CHANDRA ARJUN – Feb 2023
The workshop is very helpful for us who dont know how to build a mobile app. Well explained and all clear. Keep it up. Thank you so much.
– MARY GRACE GONZALES – Feb 2023
Hi! Kartina Abdul Ghani,
I feel empowered today for your guidance as I am planning to open a new ecommerce site in Somalia. After today I believe I can start any ecommerce site without coding.
Best Regards.
– ABDIWAHAB HASSAN – Jan 2023
– Easy to use
– can directly see the layout
– lebih mudah faham and changes boleh buat on the spot
– boleh imagine simple flow, tak perlu fikir coding yang perlu guna.
– MAZUZIMAN MOHAMMAD– Jan 2023
Very clear explanantions, what to expect and current market trends and future projecting. Facilities is comfortable with adequete working/training suppliws. I am earning 5K a month, but I am hoping to start working on my own.
– SAMSON FERNANDES – Jan 2023
Intro free class yang sangat bagus dan memberi inspirasi dan juga semangat untuk mencari idea dalam menjana rezeki dimasa akan datang dalam bidang build apps, gaming dan Youtube.
– IZHAR BAHARUDDIN – Jan 2023
"Awesome Seminar!
– The awesome way to create apps using non code platform.
– Save time
– Save Money
– Do not required to have deep knowledge of programming".
– SYED AHMAD SYUHADI – Dec 2022
"It has been my plan to be able to develop m own web/app. I tried to learn programming but it was difficult. Having found this event on eventbrite, I was shocked and happy! The host, made me feel great and carried herself well. Explained concepts and topics greatly and guided when we had issues. I learned a lot about finance and mobile apps and feel convinced to further this journey with said host".
– KHAIRUNZAMAN KAMARULZAMAN – Dec2022
"An opportunity to learn about the current trend of mobile applications in Android and IOS Apps Store. It was a great experience to be here and learn which I wish I knew sooner. I will suggest people to list and learn. Thank you".- AKHILESH – Dec 2022
"Clean environment. Experience speaker (explained the steps clearly & easy to understand) ".- HANNAH LEONG – Dec 2022
"It's a good platform to help passive income to student, freelance. It's a very easy server platform to build apps. The platform contain many useful function & features".-BENJAMIN – -Oct 2022
"Good introduction to mobile apps. Additional knowledge to those who wants to venture into setting a passive income".-RADEENA – Oct 2022
"Interesting mobile apps building seminar with lots of technical features shown in the four hour workshop. Presentation wise is fine. Interested in mobile apps for passive income in near future. Facilities are alright".- MOHAMAD DZIHIN – Sept 2022
"The workshop was well done, well explained, Madam Kartina really knows what she is doing. Well organized".-NHIMALLAM SUPRAMANIAM – Sept 2022
"Very fascinatingly conducted seminar, enlightening especially to non-IT individual".-ZANUDIN AHMAD – Sept 2022
"Preview is useful and simple, something new to learn. Trainer is interesting, cool".- VISH – Sept 2022
"If I were given the chances earlier no regrets. The class was really enjoyable and really easy to understand".- SYAZWAN SHUHAIMI – Sept 2022
"This is a good platform to expose about a non coaching environment to built mobile apps. Expose it to younger generation".- SARAVANAMALAR – Sept 2022
"Menarik, mudah untuk yang tiada latar belakang IT".- MAZLINA BINTI ALI – Sept 2022
"As a half programmer myself, I can understand quickly and some info may not be that useful to me. However, I can see Kartina is very knowledgeable. I would love to learn more about the marketing, copyrights & trademarks etc".- KHOO CUAN HERN – Sept 2022
"This is my first time attending the workshop of building your own app. It is totally new for me & I learn new things. Awesome & thanks a lot for Puan Kartina for valuable knowledge".- MUHAMMAD ASHAARI SHAHRUZZAMAN – August 2022
"I have an eye opening session today and really appreciate Kartina for the time and knowledge given to us that attended this FREE Workshop".- Dr T.H. Keith – August 2022
"The programme really open our mind to explore in how to invent our own apps simultaneously increase business itself".- SARFUALLAH MAT SARWAH – July 2022
"Great exposure and lifetime opportunity! I can't wait to start developing apps. Happy that I attended Saturday exposure!".- SUFIAN BAYUDI – July 2022
"Excellent training. learned a lot within 4 hours".- ABD KARIM HASSAN – July 2022
"Easy to understand. No coding . Easy To build Apps".- YAP WENG LOONG – July 2022
"Easy Apps Builder without Coding, Thanks ".-HAIRUL – July 2022
"Informative session on future of apps and how to build".- MITCH DOWSON – July 2022
"For Preview I Give 5 Star. and Input Explanations & Happy – For Next Step" MOHAMAD JAMRI MOHAMAD SIDEK – July 2022
"Pn. Kartina has clearly explained about the programme. WELL DONE".- RAVI RAMASAMY (RAYMOND) – July 2022
"Hi, My name is John Richard Kumar, just finished my first day exposures with Kartina today… Glad to be involved in the process of moving forward.. All the best to all… Thanks".- JOHN RICHARD KUMAR – December 2019
"I not yet start anything. But I share my class experience from Kartina with my friend. 6 of them really excited. I can say Kartina really make something happen. Just only we need to move our first step….".- CHEF KENN – December 2019
"Thanks for an eye opening talk yesterday. Much appreciated".
– Hafeez – November 2019
"Kartina, the intro training is a great session. Sharing is the best way to go in this era and if we do it sincerely is the noble way to success. I decided to start my journey with you. However I am a complete fool in IT (except for using excel & WhatsApp la…) and I a slow learner as age is catching".
– Ray – October 2019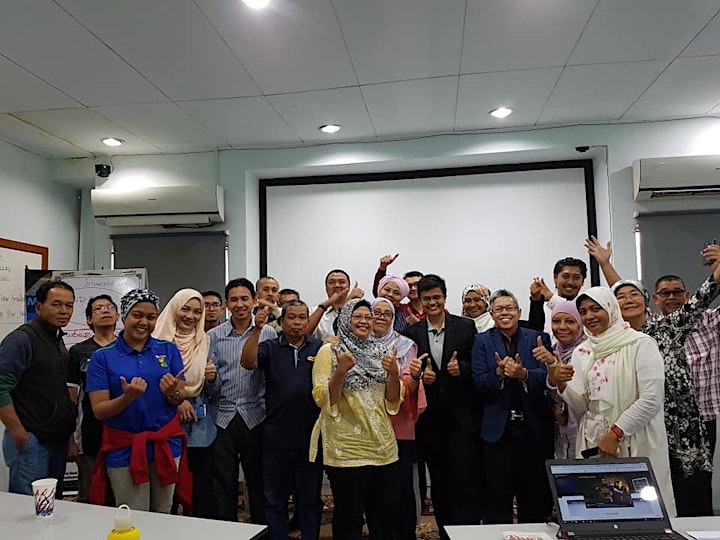 SEATS ARE LIMITED! Reserve your seat(s) early to avoid disappointment!
LOCATION :
AMB Academy, 7-2, Jalan 3/4C, Desa Melawati, 53100 Kuala Lumpur
Main Landmark : Behind Saville@Melawati Luxury Condo, Jalan Klang Gate, Kuala Lumpur
Other Landmark : Beside Taman Melawati, 5 mins away from The National Zoo & 5 mins away from Wangsa Maju LRT station
Please click Google Map link below for directions:
https://goo.gl/maps/puKWfXeoUy4tyhvN6
WIFI is provided in our place for effective practical using your laptop.
For Muslims : Praying area is provided in our Desa Melawati training centre.
WE DO NOT PROVIDE ANY LAPTOP, PLEASE BRING YOUR OWN LAPTOP TO JOIN IN THE PRACTICAL AS YOU WILL CREATE A SIMPLE APP AND VIEW IN YOUR SMARTPHONE IN CLASS.
Please check our lists of dates and register your name.
We have put future dates, and in the event you register our future dates and not the one earliest, please do not worry as we are aware of your actual reservation date. Please come on the dates you registered and not the date on the email that eventbrite send you.
PLEASE LIKE OUR FACEBOOK :
https://www.facebook.com/appsmasterbuilder
Please call : 019-2186767 or whatsaap https://wasap.my/60192186767/FreeIntroWorkshopDirectionToPlace if you have issues in direction.
Do take note as we start the class, we may not be able to answer your calls, please make your way following the google map & address given as you should be able to find the place.