Bonnie and Clyde On the Run – A Livestream History Program
Fri, Nov 6
| 9:00am - 10:00am (GMT +8)
Description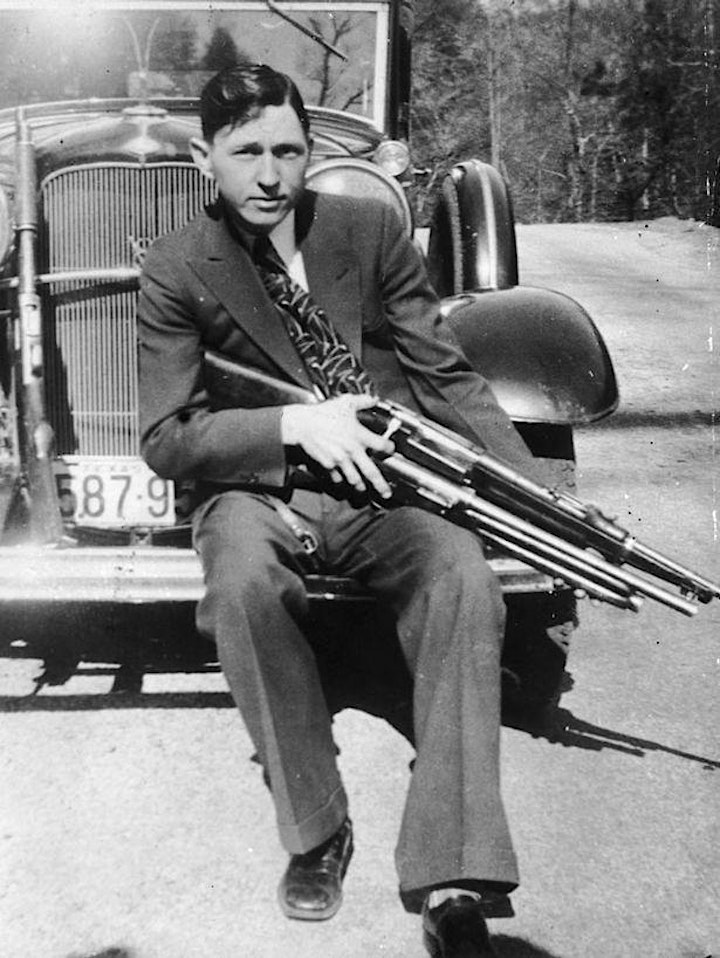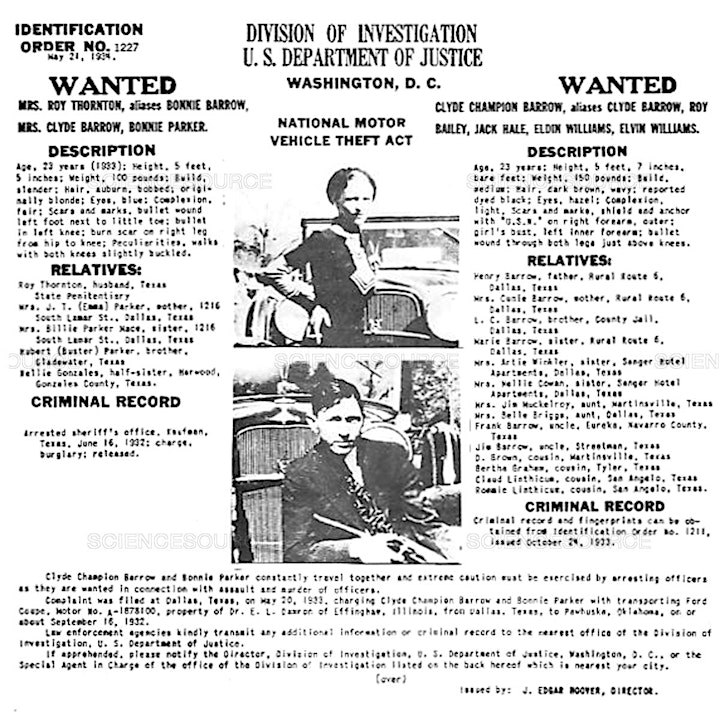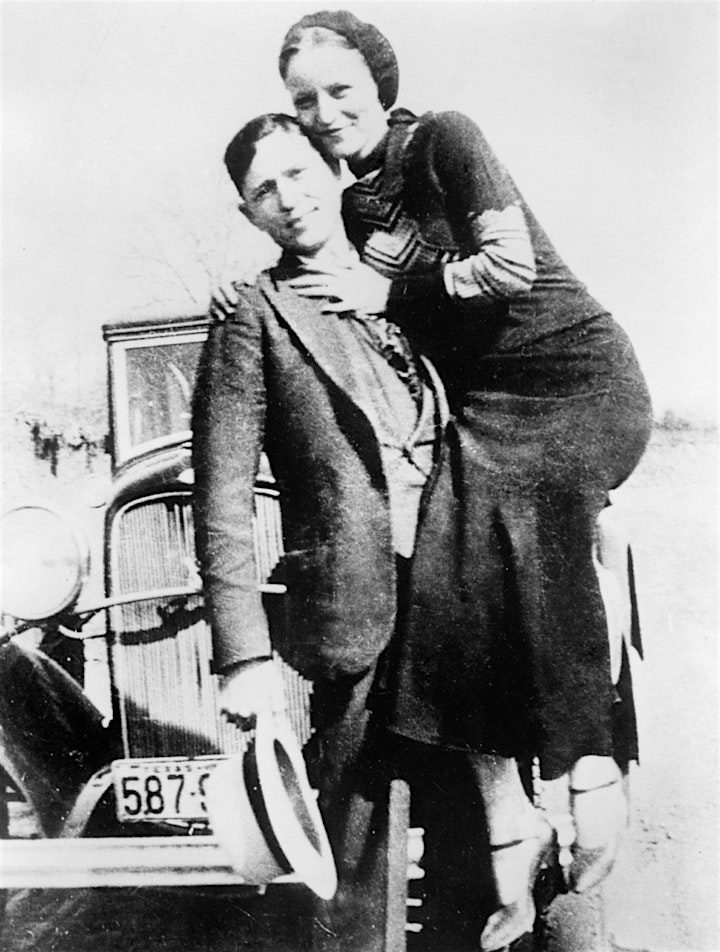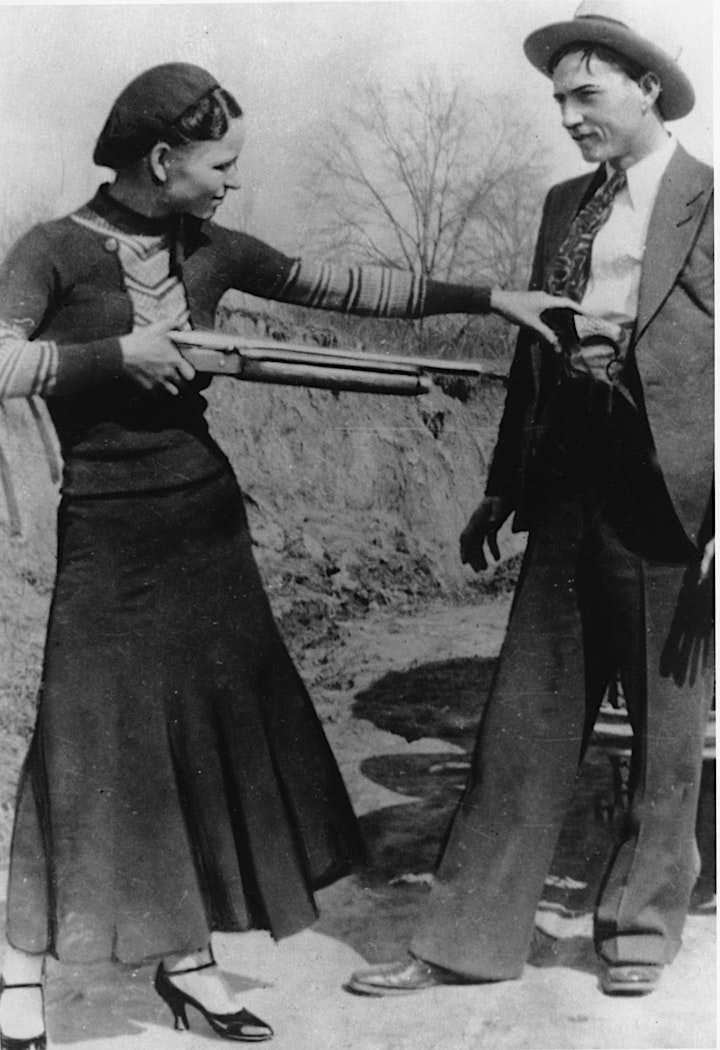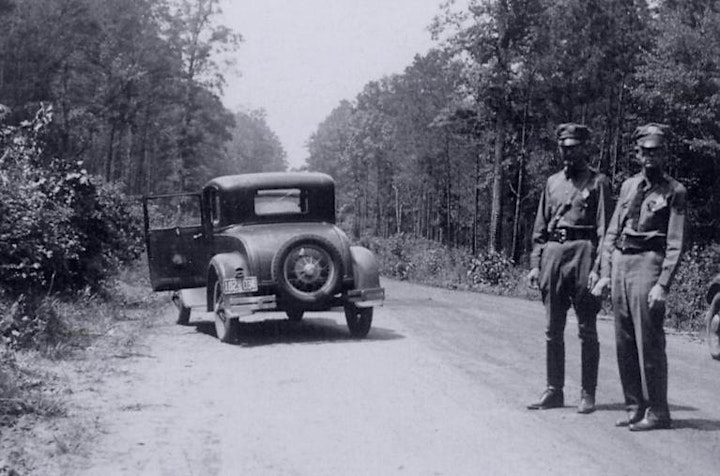 Bonnie Parker and Clyde Barrow captured Depression-era America's imagination. The media created an image of young lovers on the lam, pulling Robin Hood-like capers, while eluding hapless law enforcement. The reality was far less romantic and much more brutal.
Join us for a free, virtual history event to explore the story behind Bonnie & Clyde.
Liz Maurer, your host, is the Director of Re-Living History. She designs and delivers history education programs as well as consults on visitor engagement for museums. She is the former Director of Program for the National Women's History Museum and has held education positions at Mount Vernon and Colonial Williamsburg.
__________________________
Zoom Connection:
This educational and entertaining program is open to all regardless of age, geographic location, etc. and since it is an online/virtual event via Zoom you can connect from anywhere in the world.
This is a free program – voluntary donations accepted to support our non-profit community programs.
Zoom events have a limit on the number of people that can participate and therefore the event may "sell-out" once a certain number of registrations has been reached.
Zoom Connection Link Will Be Emailed:
Login info will emailed approximately 8-24 hours prior to the event to those that registered through the Eventbrite.com (link via Facebook) or Meetup.com web sites.
Please note that clicking "Interested" or "Going" on the Facebook event posting is not a formal registration – you have to click "Tickets" or similar on Facebook to be transferred to Eventbrite.com (Facebook's ticketing site) to actually register.
If you've successfully registered you'll receive an email confirmation from Eventbrite or Meetup.
If you haven't received the Zoom connection an hour before the event feel free to contact us.
Zoom Connection Suggestions:
Connecting to Zoom a few minutes early is strongly recommended.
This is a visual presentation so the bigger device screen that you can use the better.
To join the event simply click the Zoom link that is emailed separately and follow the instructions.
If clicking the link doesn't work you can try copying and pasting it instead.
Depending on the device Zoom may work better in some browsers/devices than others – if one doesn't work try another.
If you are disconnected for any reason just reconnect.
When all else fails please read and follow the directions. : )
_________________________
This program is presented by the non-profit community organization Washington, DC History & Culture:
"bringing people together to experience the history and culture of Washington, DC."
For more entertaining and educational programs visit us at:
We look forward to seeing you – thanks!
Robert Kelleman
Washington, DC History & Culture
rkelleman@yahoo.com
202-821-6325 (text only)